http://www.fldoe.org/accountability/accountability-reporting/school-grades/index.stml/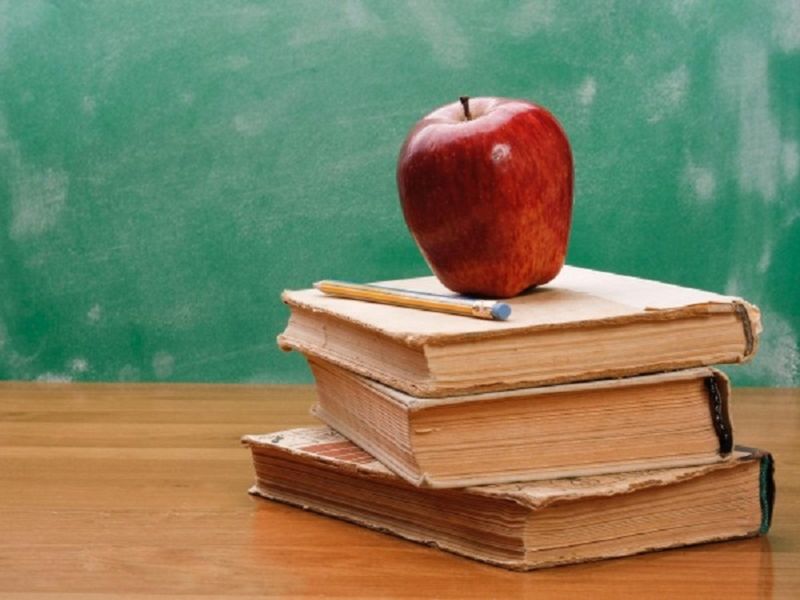 http://www.heraldtribune.com/news/20170628/school-grades-sarasota-county-maintains-rating
https://patch.com/florida/sarasota/sarasota-county-s-2017-school-grades-released
The Sarasota County School District earned an A grade for the 2016-17 academic year.
By Sherri Lonon, Patch Staff | Jun 28, 2017 3:16 pm ET | Updated Jun 28, 2017 5:35 pm ET
SARASOTA, FL — The Sarasota County School District has once again earned an A grade. That A has been held by the district since grading began in 2004. Sarasota was one of only a handful of counties in Florida to earn an A grade for the 2016-17 academic year.
The Florida Department of Education on Wednesday released the official grades for schools across the state for the 2016-17 academic year. Statewide, the number of schools earning A or B grades rose to 57 percent, up from 46 percent in the 2015-16 academic year.
Get the Sarasota Patch newsletter and alerts in your inbox.
FDOE also noted that the state's elementary schools saw the largest percentage point increase in A schools with some 30 percent, or 542 schools, making that grade in 2016-17. The number is up from 386 schools, or 21 percent from 2015-16.
"Credit for this outstanding accomplishment is due to the hard work of our students, teachers and school leaders, and we also greatly appreciate the support of families and school support staff," Todd Bowden, superintendent of Sarasota County Schools, said in a Wednesday statement. "Though we are proud of retaining an A grade, we know that we have more work ahead to maintain the excellence within Sarasota County."
Subscribe
Overall, 42 schools in Sarasota county maintained an A or B grade, according to FDOE. Alta Vista Elementary, a Title 1 school, rose from a C to an A, along with Sky Academy. The district had only seven C-rated schools, 1 D-graded school and no F-ranked schools.
The state's grades are based on 11 different factors that include student achievement, learning gains statewide, high school graduation rates and standardized tests, among others. Grades are intended to "provide parents and the general public an easily understandable way to measure the performance of a school and understand how well each school is serving its students," a state media release said.
Here's a look at Sarasota County schools and their grades for the 2016-17 academic year:
Alta Vista Elementary – A
Pine View School – A
Sarasota Middle – A
Sarasota High – B
Bay Haven School of Basics Plus – A
Sarasota Military Academy – C
Suncoast School for Innovative Studies – D
Sarasota School of Arts/Sciences – A
Booker Middle – C
Booker High – C
Island Village Montessori School – A
Sarasota Suncoast Academy – A
Brentwood Elementary – A
Student Leadership Academy – A
Imagine School at North Port – B
Imagine School at Palmer Ranch – A
Sky Academy Venice – A
Brookside Middle – B
Sarasota Academy of the Arts – A
Sarasota Military Academy Prep – C
Sky Academy Englewood – A
Englewood Elementary – B
Fruitville Elementary – A
McIntosh Middle – C
Phillippi Shores Elementary – A
Riverview High – A
Southside Elementary – A
Tuttle Elementary – B
Venice Elementary – A
Venice High – A
Gocio Elementary – C
Gulf Gate Elementary – A
Wilkinson Elementary – C
Ashton Elementary – A
Garden Elementary – A
Venice Middle – B
Glenallen Elementary – B
Lakeview Elementary – A
Taylor Ranch Elementary – A
Emma A. Booker Elementary – B
Laurel Nokomis School – A
Toledo Blade Elementary – B
Atwater Elementary – B
North Port High – B
Heron Creek Middle – B
Cranberry Elementary – A
Tatum Ridge Elementary – A
Woodland Middle – B
Lamarque Elementary – B
Suncoast Polytechnical High – A
To find out more about school grades across the state, visit the Florida Department of Education online.
Keep up with what's happening by following Sarasota Patch on Facebook.